Talk to your doctor about a Somryst prescription or
get started with telemedicine by following these 3 steps:
1

Complete the sleep questionnaire

Before you start the telemedicine process, you'll create an account and tell us a little about yourself; then you'll take a quick questionnaire about your sleep habits and medical history.
Once you've completed the questionnaire, you can set up an online consultation with a board-certified healthcare provider
The answers you provide in the questionnaire help inform the healthcare provider during your consultation whether you're a good candidate for Somryst®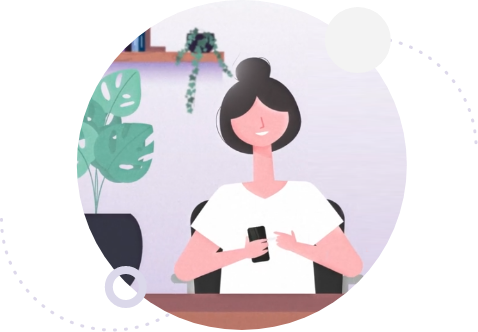 2

Consult with a licensed healthcare provider

Schedule an appointment and submit the $45 consultation fee. You and the healthcare provider of your choice will discuss whether Somryst is right for you. If it is, you'll receive a prescription.
Select the board-certified healthcare provider of your choice from an extensive list provided by our third-party telemedicine partner
Choose how you want to meet with your healthcare provider. Depending on your state of residence, you can sometimes choose between a video chat or phone call
This secure and confidential consultation can take place from the comfort of wherever you are and whenever is best for you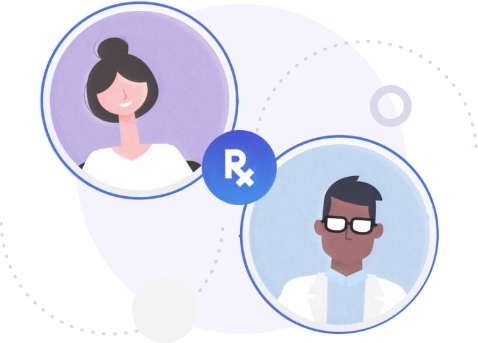 3

Download Somryst

You'll receive a text from PearConect™ and Truepill pharmacy. They will walk you through a simple setup process, which includes completing your Somryst purchase and downloading the app.
To receive treatment, verify your identity with a digital signature
Set up payment (don't forget to use your discount code if you have one)
Download the app, and get started on your journey to better sleep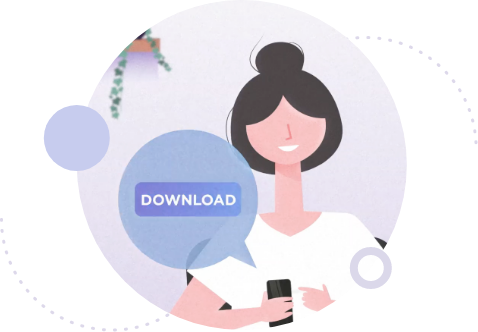 How you can pay
for Somryst
Flexible payment options
1-time payment
or
3, 6, or 12 monthly
payments
Use
FSA/HSA
account funds
Our support team, PearConnect™, will help determine insurance coverage eligibility during onboarding.
Call: 1-833-697-3738 Fax: 1-877-256-1320
Hours:
8
am
-8
pm
(ET) Monday through Friday
Frequently asked questions

Do I need to see a healthcare provider face-to-face in a telemedicine visit?

It depends on where you're living. In certain states, you can sometimes choose between video-chat and phone call options.

Is this all legal and above board?

Of course. Telemedicine is a rapidly growing way of accessing healthcare, particularly, in the midst of a global pandemic. Third-party telemedicine provider, UpScript, only uses experienced, licensed healthcare providers to diagnose and treat chronic insomnia.

How quickly will a healthcare provider review my information?

It really depends on when you start the process. Sometimes you can arrange a same-day consultation.

Why do I need to fill out a form before I talk with a healthcare provider?

To help determine if you have chronic insomnia, healthcare providers will need to learn more about your everyday experience with sleep.

Do I have to pay for my appointment?

Yes. Each appointment costs $45.

When will I be charged for Somryst?

After you receive your prescription, you'll receive some more information from our team at PearConnect via text. During that exchange, we'll give you payment options.

Are there payment options?

There sure are! We currently are accepting 1-time payments as well as payment plans of 3, 6, and 12 months. You also could pay for Somryst using funds from your FSA/HSA.

Can my healthcare provider prescribe Somryst?

But of course! If any questions come up along the way, you can always direct your healthcare provider to call PearConnect at 1-833-697-3738. However, if you want to skip the trip, telemedicine is an option as well. From virtual consultation to downloading the app, starting your journey toward a better night's sleep can be as easy as sitting at home and jumping online.
Ready to take on your chronic insomnia?
Indications for Use
Somryst® is a prescription-only digital therapeutic intended to provide a neurobehavioral intervention (CBT-I) to patients 22 years of age and older with chronic insomnia. Somryst treats patients with chronic insomnia by improving a patient's insomnia symptoms.
Who Should Use Somryst?
You should use Somryst if you:
Are 22 or older with chronic insomnia

Are able to read and understand English

Have regular access to a mobile device (such as smartphone or tablet)

Are familiar with how to use mobile apps (applications)

Are able to upload data periodically. (In other words, you have internet/wireless connection access.)

Are under the supervision of a Health Care Provider
Who Should Not Use Somryst®
(Contraindications)
Somryst uses sleep restriction and consolidation, limiting the time you spend in bed to match the amount of time you sleep. Sleep restriction and consolidation may worsen preexisting medical conditions. Because of this, it is not appropriate for everyone.

If you have any of the following conditions or disorders, you should not use Somryst:
Any disorder worsened by sleep restriction (e.g. bipolar disorder, schizophrenia, other psychotic spectrum disorders)

Untreated obstructive sleep apnea

Parasomnias

Epilepsy

If you are at high risk of falls

If you are pregnant

If you have any other unstable or degenerative illness judged to be worsened by sleep restriction delivered as part of Cognitive Behavioral Therapy for Insomnia
If you are unsure whether you have any of the conditions or disorders listed, speak with your Health Care Provider.
Safety Warnings
Somryst® is not for everyone. You and your Health Care Provider should discuss whether Somryst is right for you.
Somryst is not for emergency use. Please dial 911 or go to the nearest emergency room in the event of a medical emergency.

Do not use Somryst to communicate severe or urgent information to your Health Care Provider.

Somryst is not meant to be used as treatment except under supervision of your Health Care Provider.

Somryst is not meant to be a substitution for any treatment medication.

Somryst contains sensitive medical information about you. It is important that you protect your information by password-protecting your smartphone or tablet and ensuring no one else has access to your device.

Sleep Restriction (and Consolidation) within Somryst can cause sleepiness, especially in the early stages of using the PDT. Somryst should not be used if you need to be alert or cautious to avoid serious accidents in your job or daily life. Examples include:

— Long-haul truck drivers

— Long-distance bus drivers

— Air traffic controllers

— Operators of heavy machinery

— Some assembly line jobs

The usage data collected in therapy lessons by Somryst are not intended to be used as a standalone assessment of treatment progress.
Note: In the early stages of treatment, increased daytime sleepiness may be expected, but is usually temporary. However, if these experiences do not go away over a few weeks, please consult your health care provider as you may have a sleep disorder or medical condition other than insomnia. Also, at any point in the treatment, if you have trouble staying awake while performing potentially dangerous tasks (like driving) avoid these tasks or stop following the sleep restriction component of the therapy.

For best results with Somryst, read and follow the instructions provided in each core, and stay with the therapy until the end. When reporting your sleep results, giving honest and accurate answers is important.
Care Regimen and Self-care
Following your Health Care Provider's instructions for care is always important. If you need help managing your condition, speak with your Health Care Provider.